The Team
The company is founded by Kartik Puttaiah and Hemanth KC.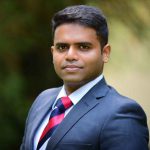 Kartik Puttaiah
Kartik is a seasoned entrepreneur. He is the founder and currently serves as CEO of InvnTree IP Services Pvt Ltd, which was started in 2010, and is thriving. InvnTree provides patent services to clients across India. InvnTree is recognized as one of the most reputed patent consulting firms in India. He has a bachelor degree in industrial engineering and management, a law degree (LLB) and is also a registered Indian patent agent.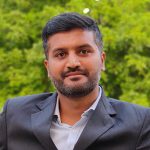 Hemanth KC
Hemanth is an experienced sales and marketing professional in the real estate sector. He has over 6 years of sales and marketing experience. He has single handedly managed sales and marketing activities of real estate projects of significant size. He has a bachelor degree in mechanical engineering.
The founders bring complementing skill sets required to make Canman the next unicorn with pan India presence.